Half Fanatic Pace Team
Welcome to the Half Fanatic Pace Team page!

Are you interested in being a pacer? Then make sure to check out these pacing opportunities that we have lined up for our Half Fanatic members! Pacers will receive a free entry to the race as well as pace signs such as the ones displayed above. The time slots displayed are the ones that are still available, if you would like to pace please contact the designated Ambassador to sign up.
Also make sure to sure check out our Maniac Fanatic Pace team group page for updates! Here <<
First Light Half Marathon - Mobile, AL (1/14/18)
http://www.firstlightmarathon.com/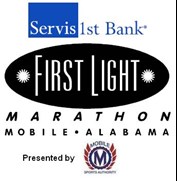 Pace Times Available: 
1:30
1:40
1:50
2:00
2:15
2:30
Looking for two pacers per pace time.
Ambassador: Katherine Graves (Mobile), email: katcgraves@gmail.com
Mayors Marathon & Half - Lubbock, TX (4/22/18)

Pace Times Available:
1:30
1:45
1:55
2:00
2:15
2:30
2:45
3:00
Ambassador: Debbie Gelber (Lubbock), email: debbiegelber@aol.com